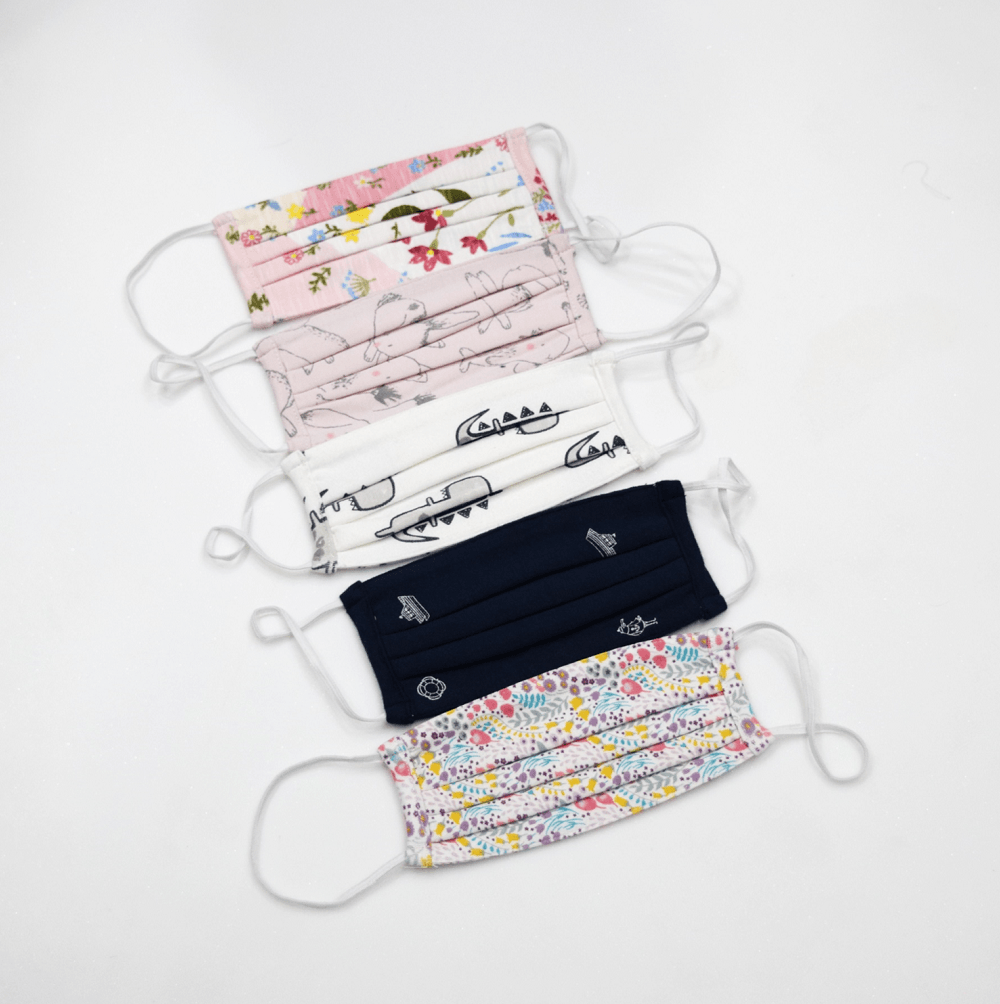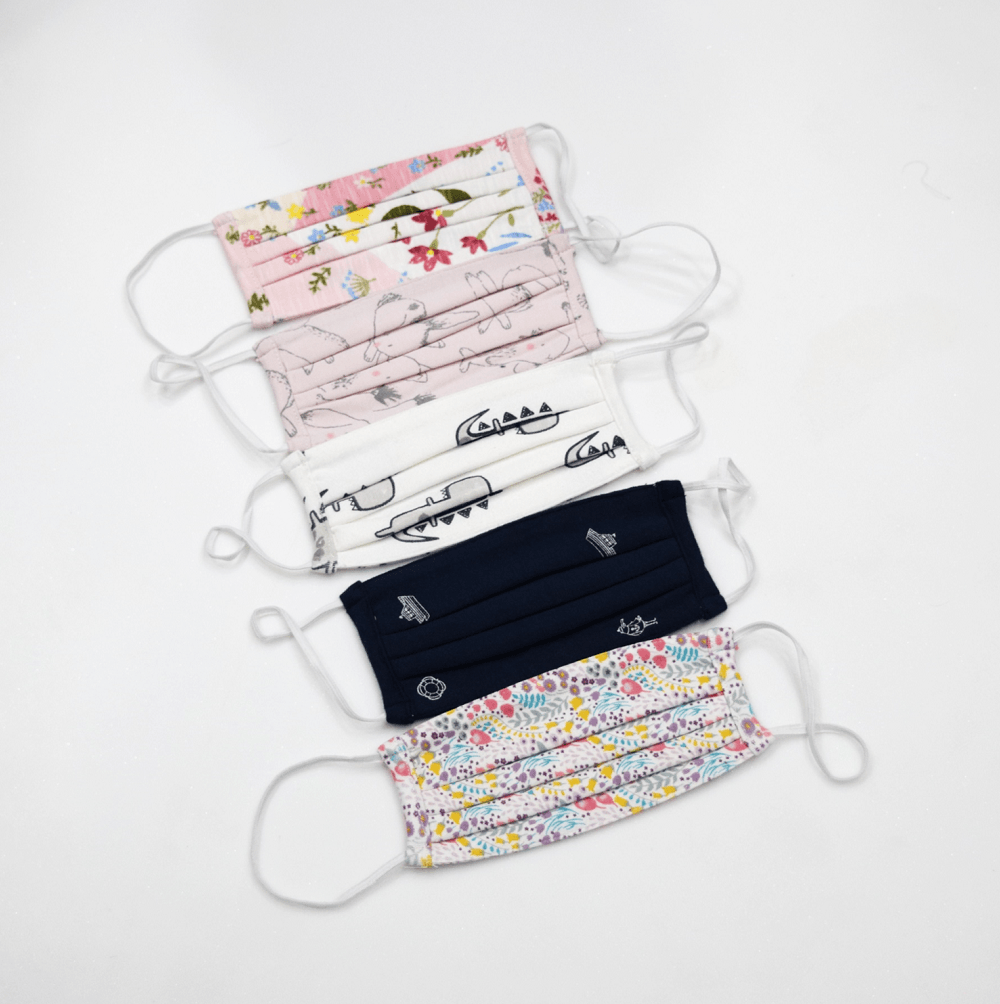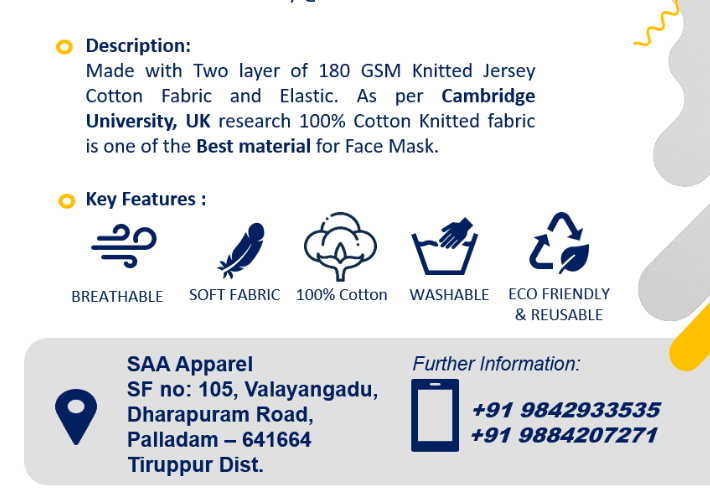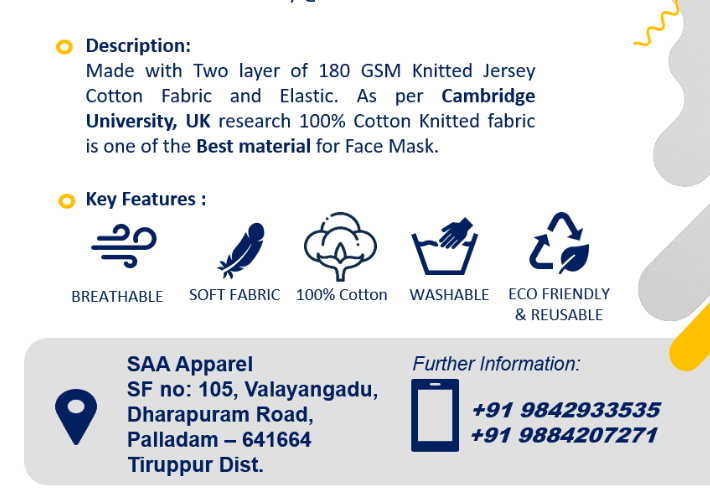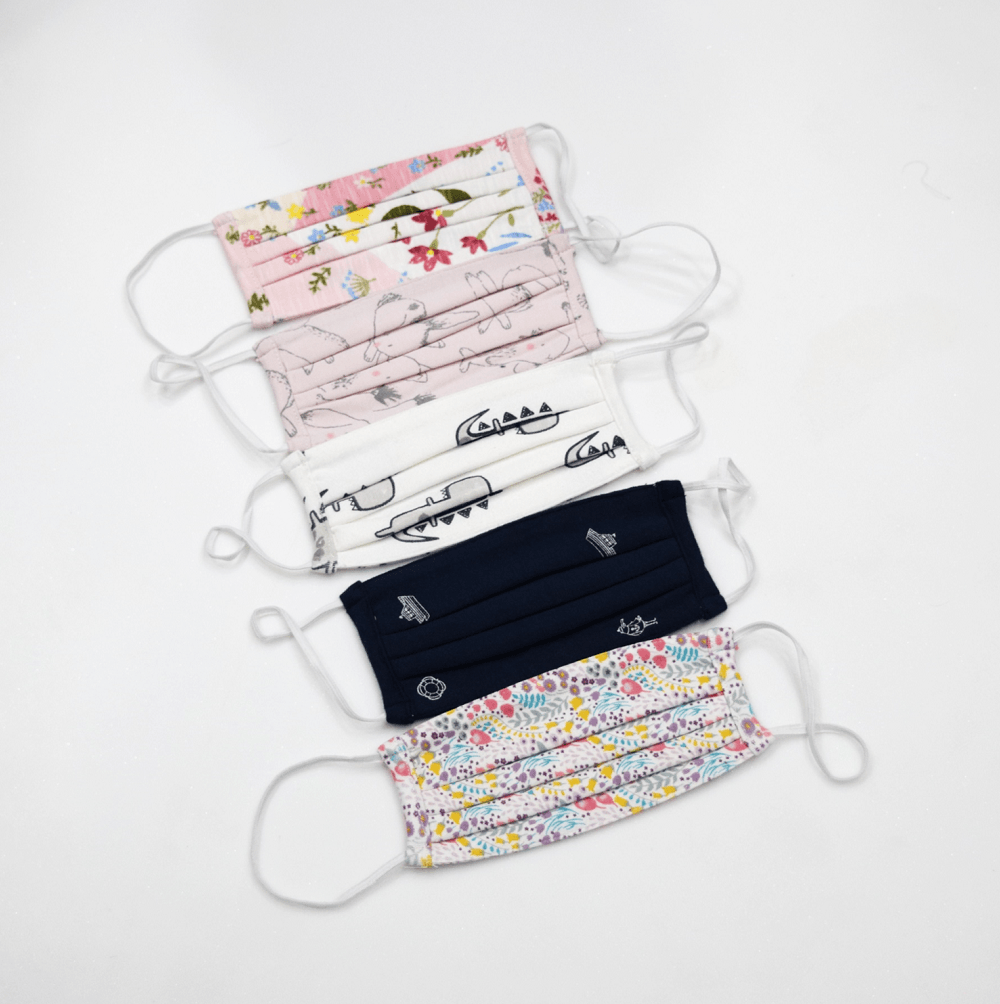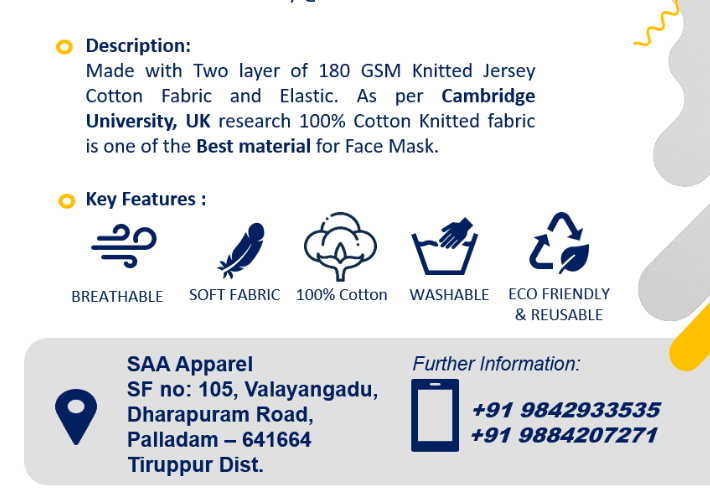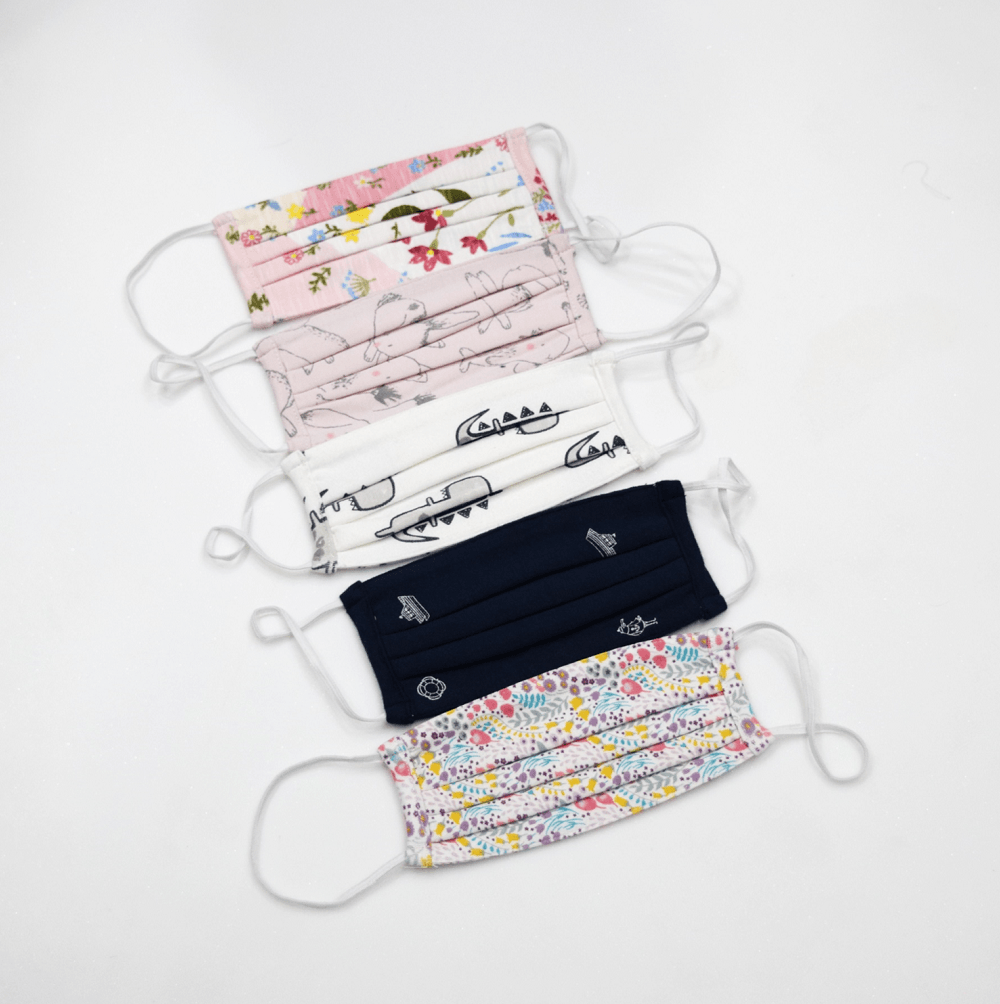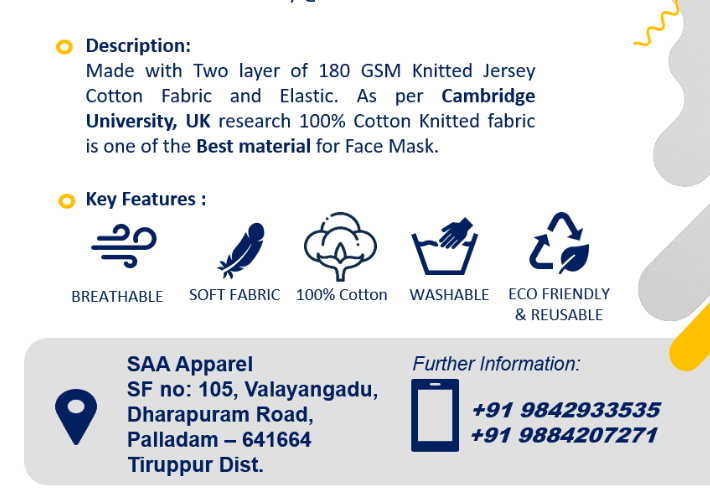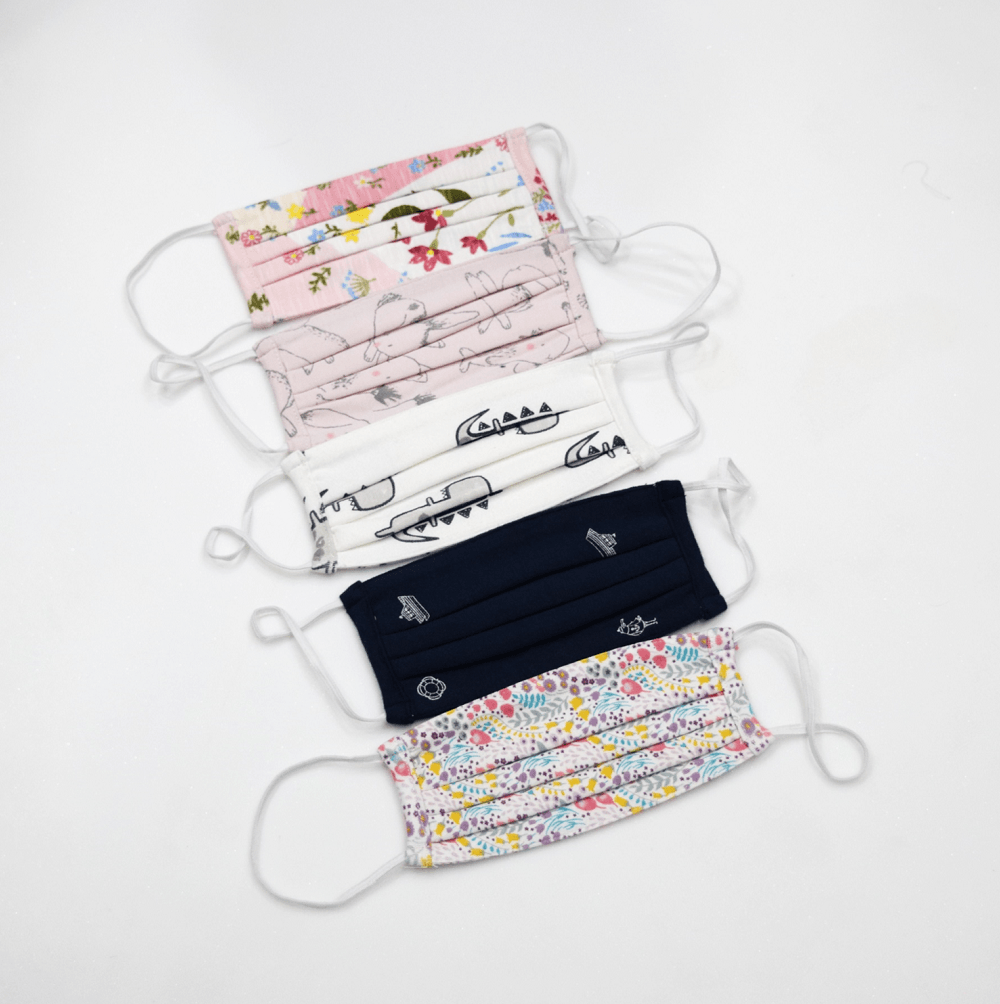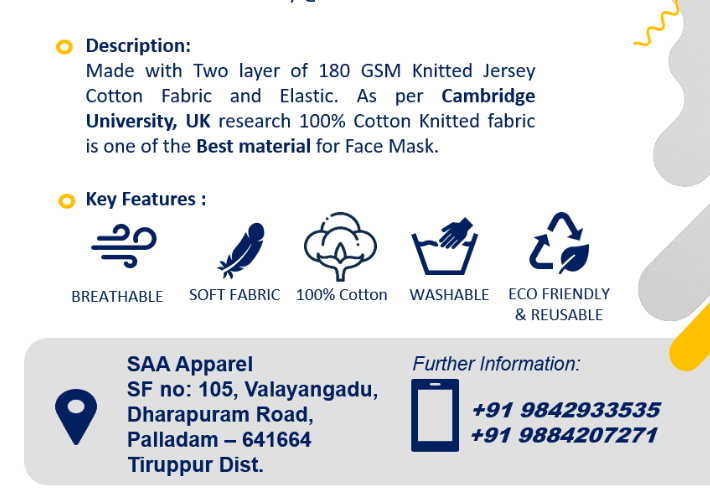 Kids Triple Layered Mask with Elastic Pack of 5
The JusCubs Kids Triple Layered Mask is the perfect way to keep your kids' skin healthy and free from all kinds of allergies. With its three layers of protection, it will help your kids stay protected from harmful allergens, while their skin remains moisturized and supple. The elastic pack of 5 masks provides enough protection for multiple uses, and is easy to store in your pocket or bag. So why wait? Order now and let the happiness of healthy skin pour into your life!
JusCubs Triple Layered Kids Mask with Elastic is Made with Triple layer of 180 GSM Knitted Jersey Cotton Fabric and Elastic . As per Cambridge University, UK research 100% Cotton knitted fabric is one of the Best Materiel for Face Mask.