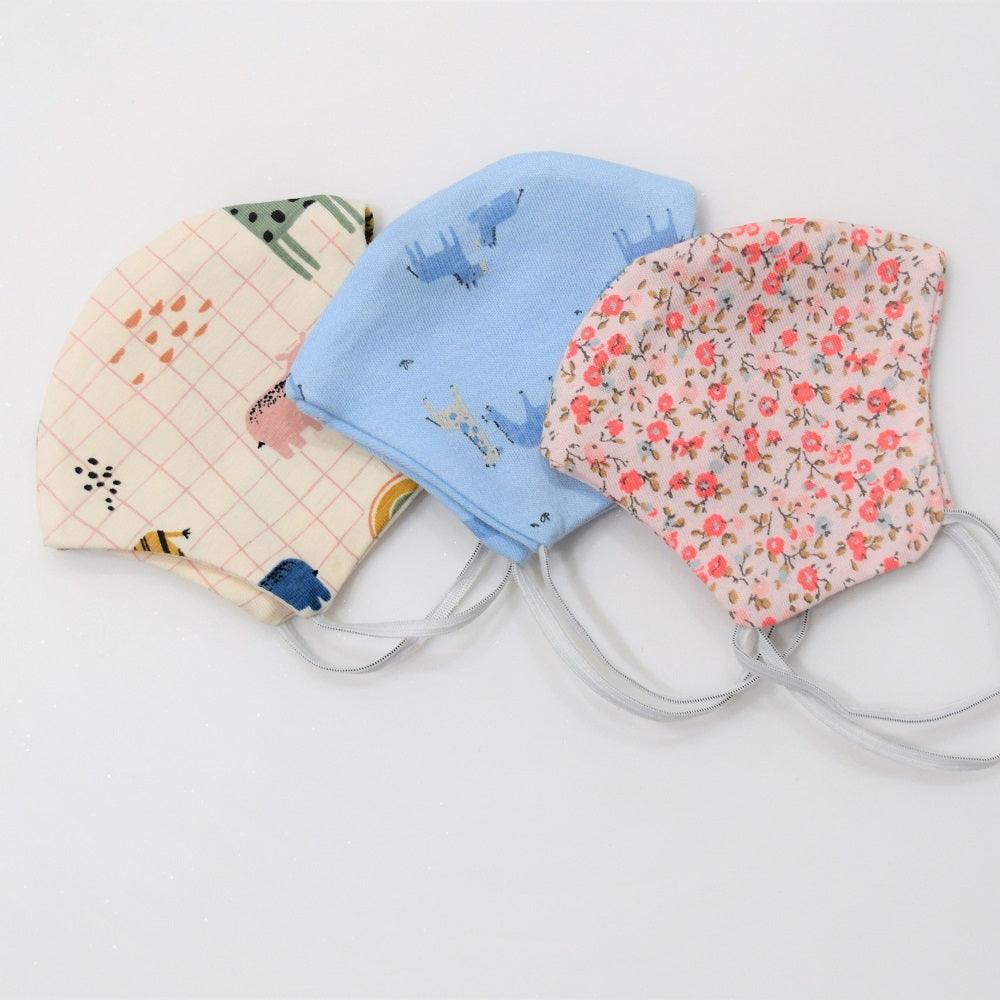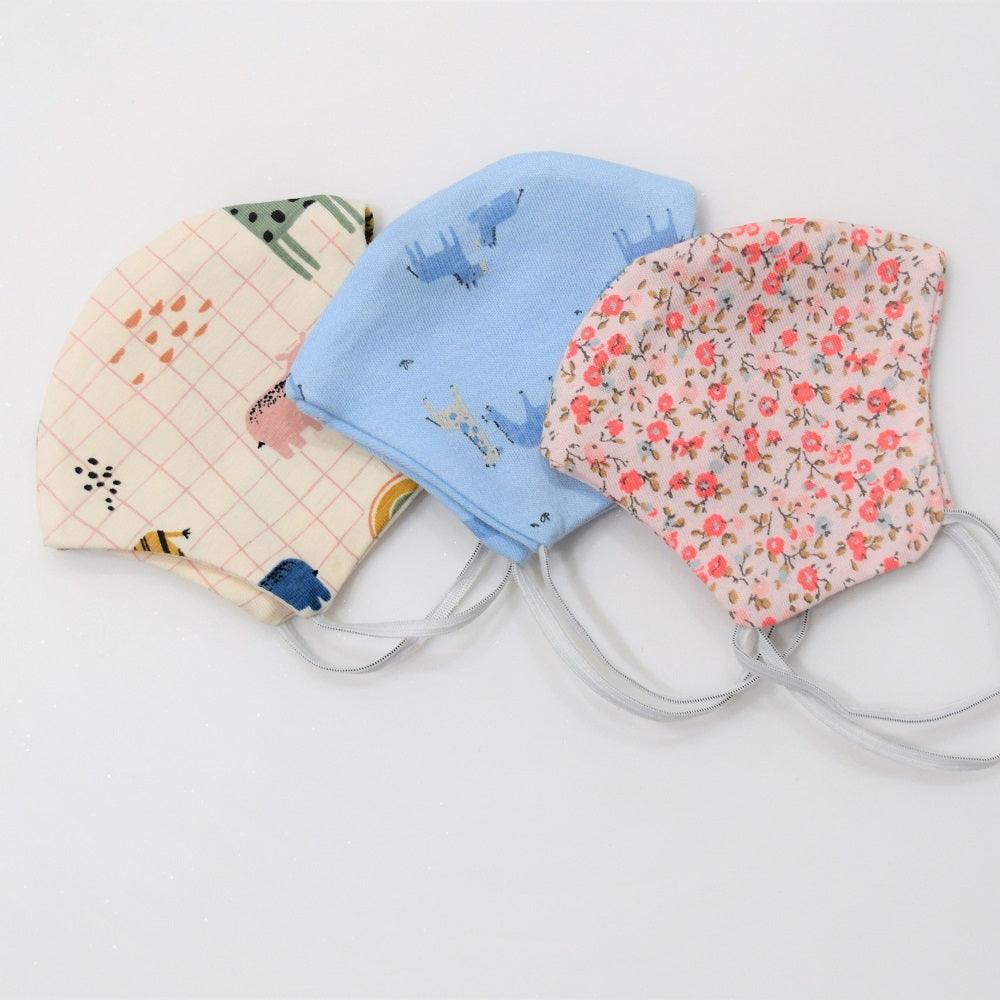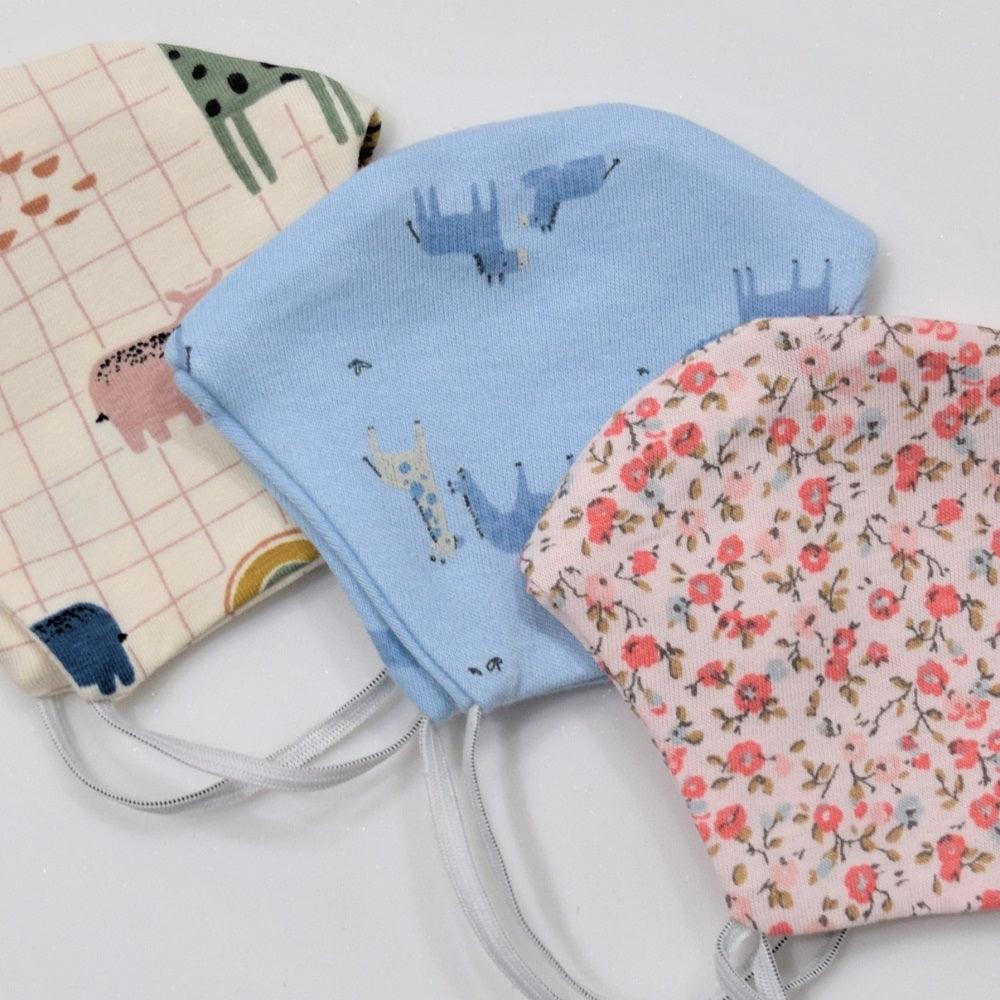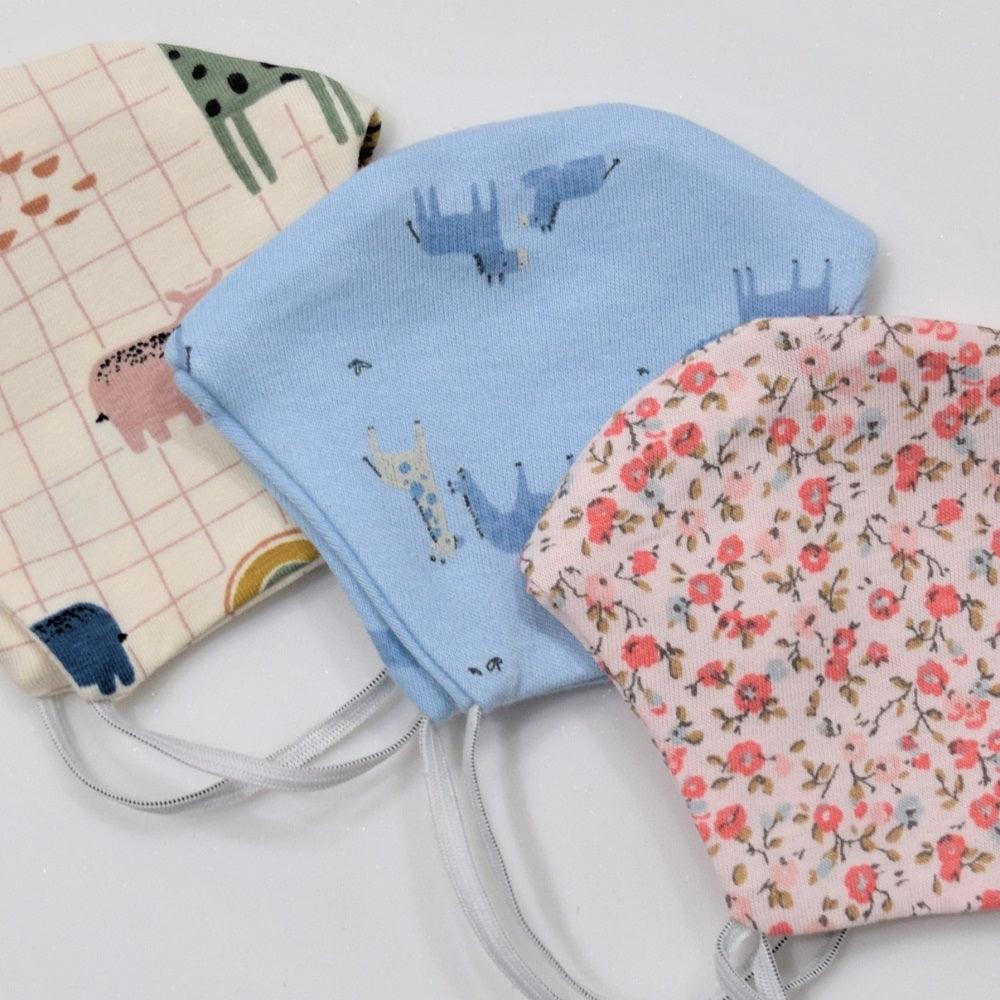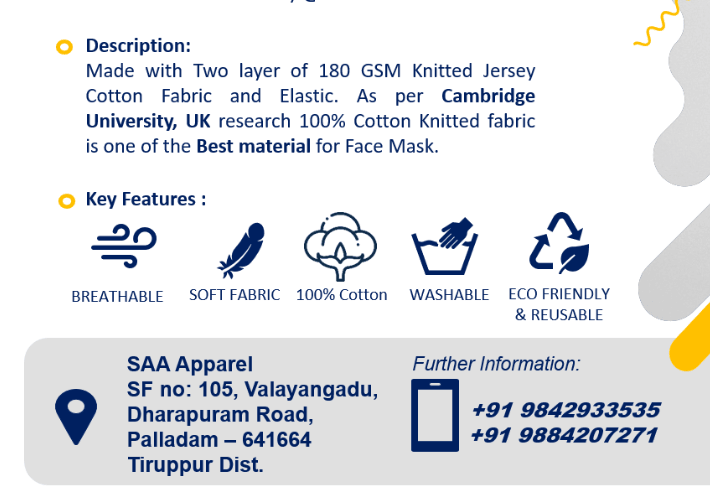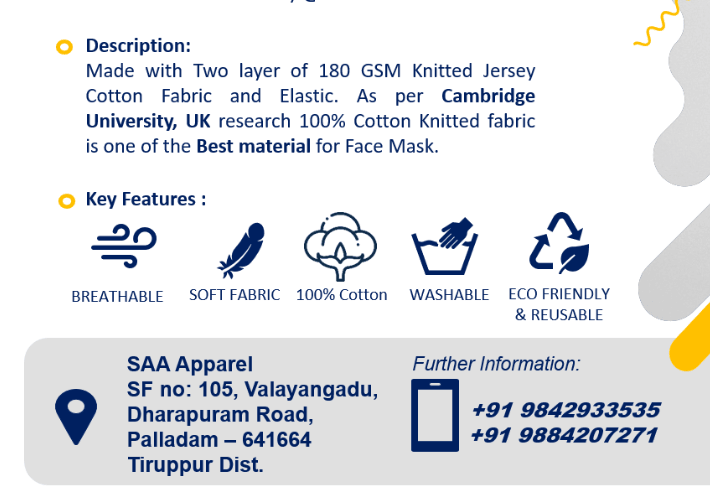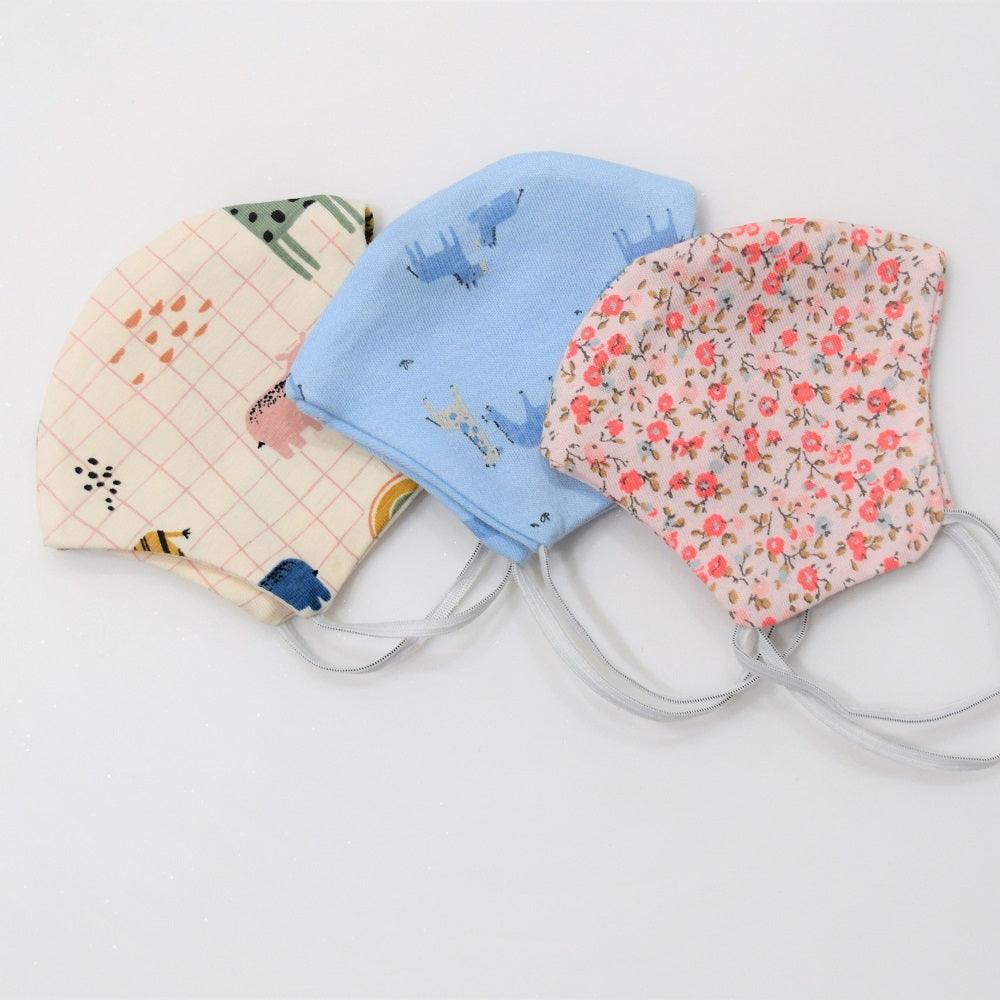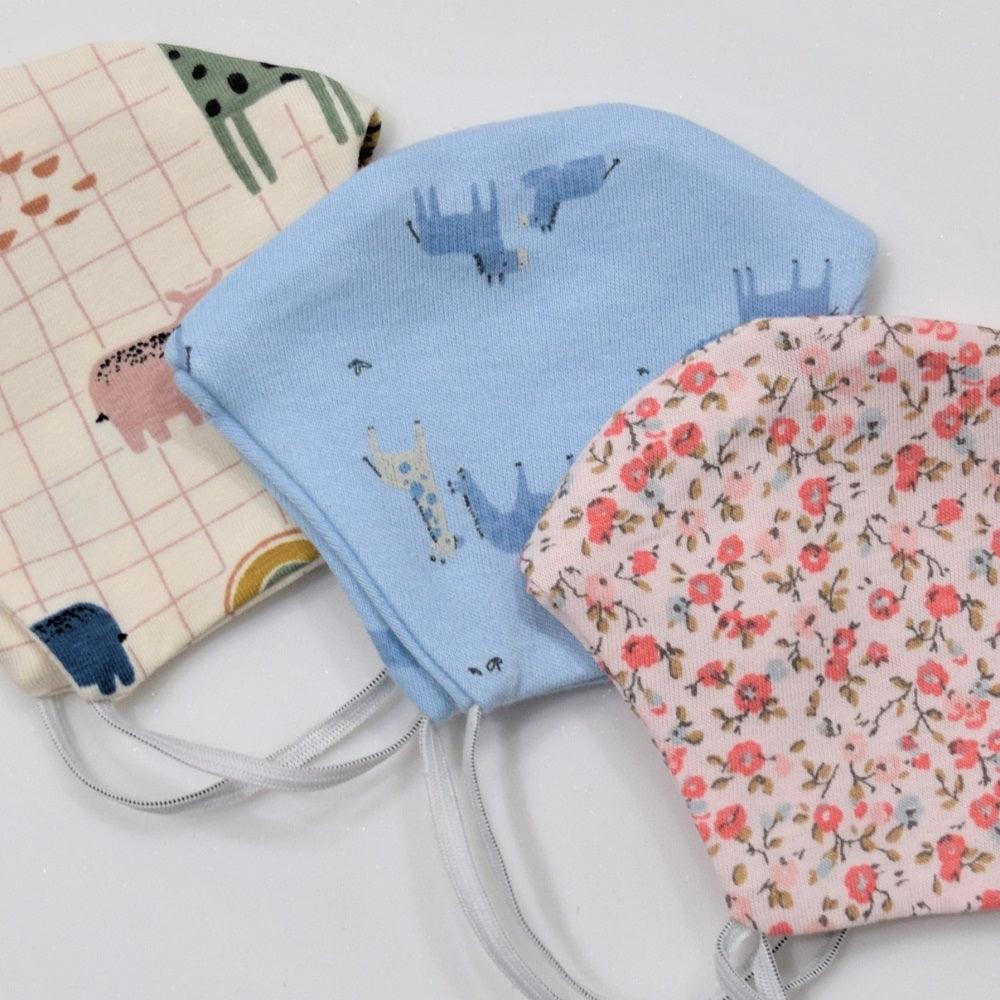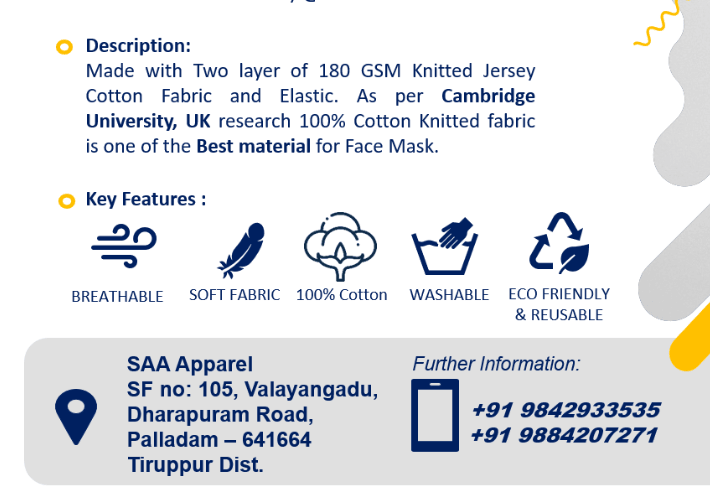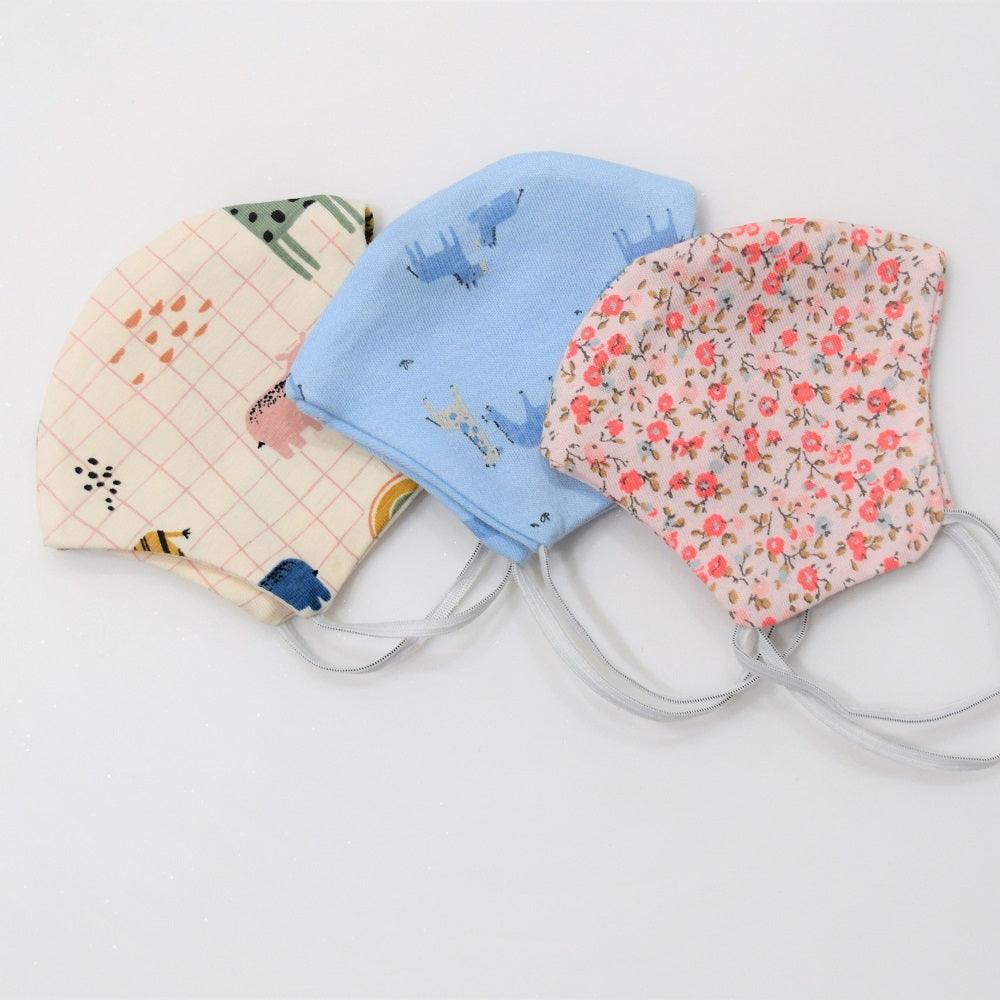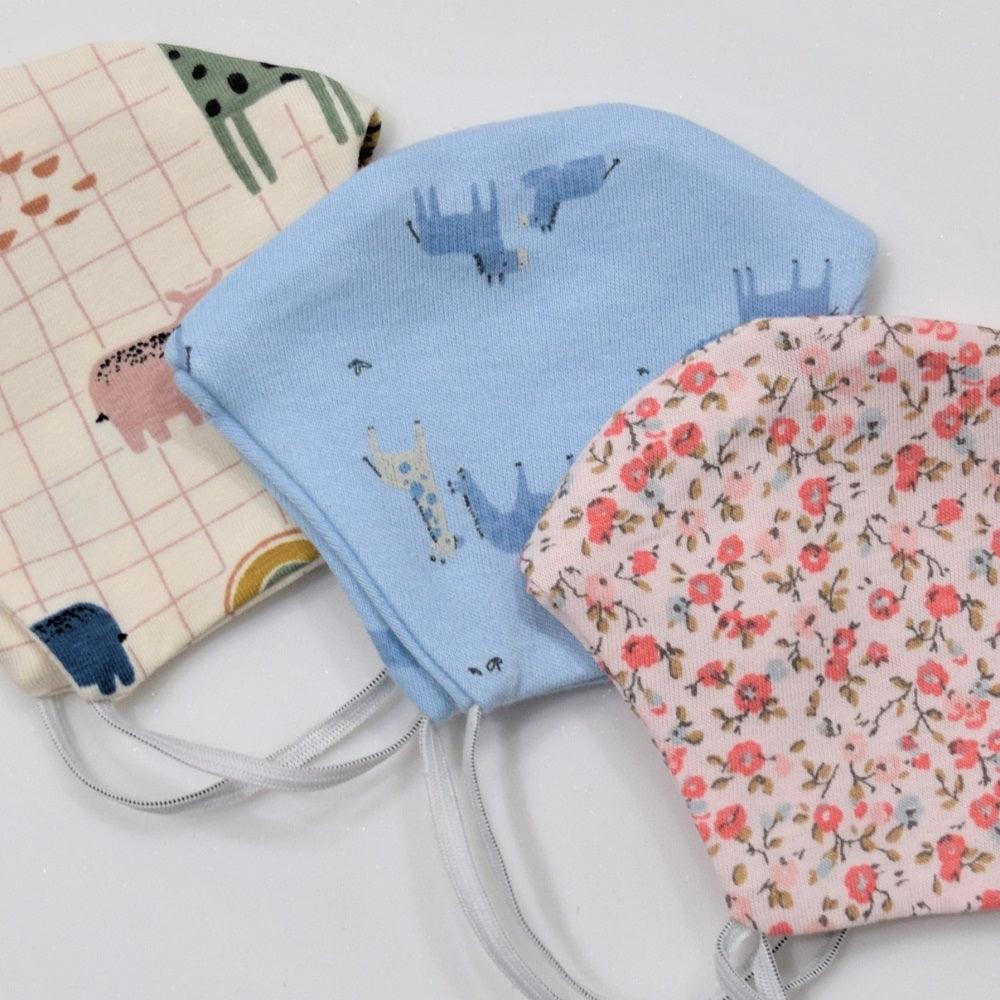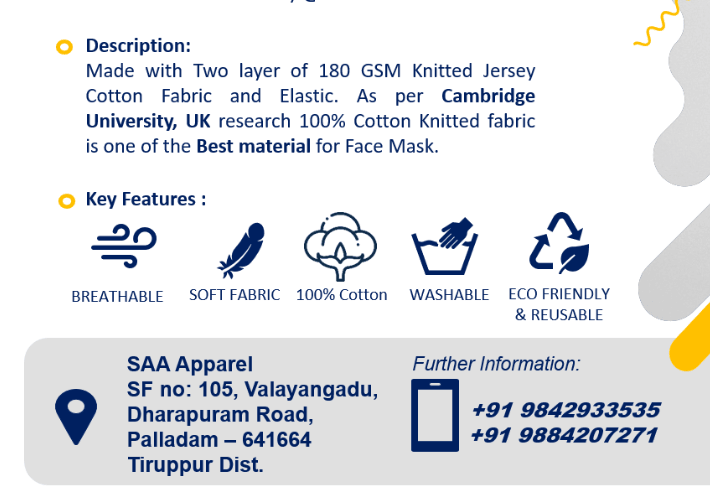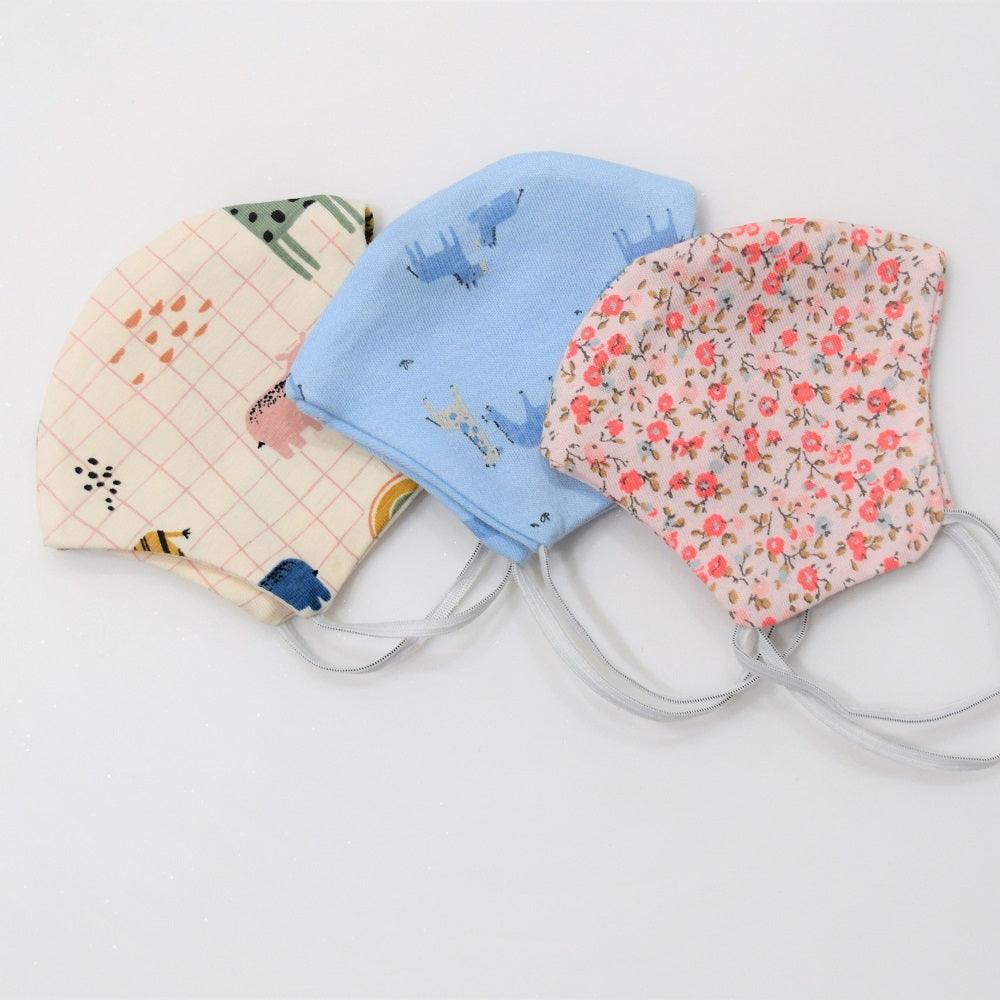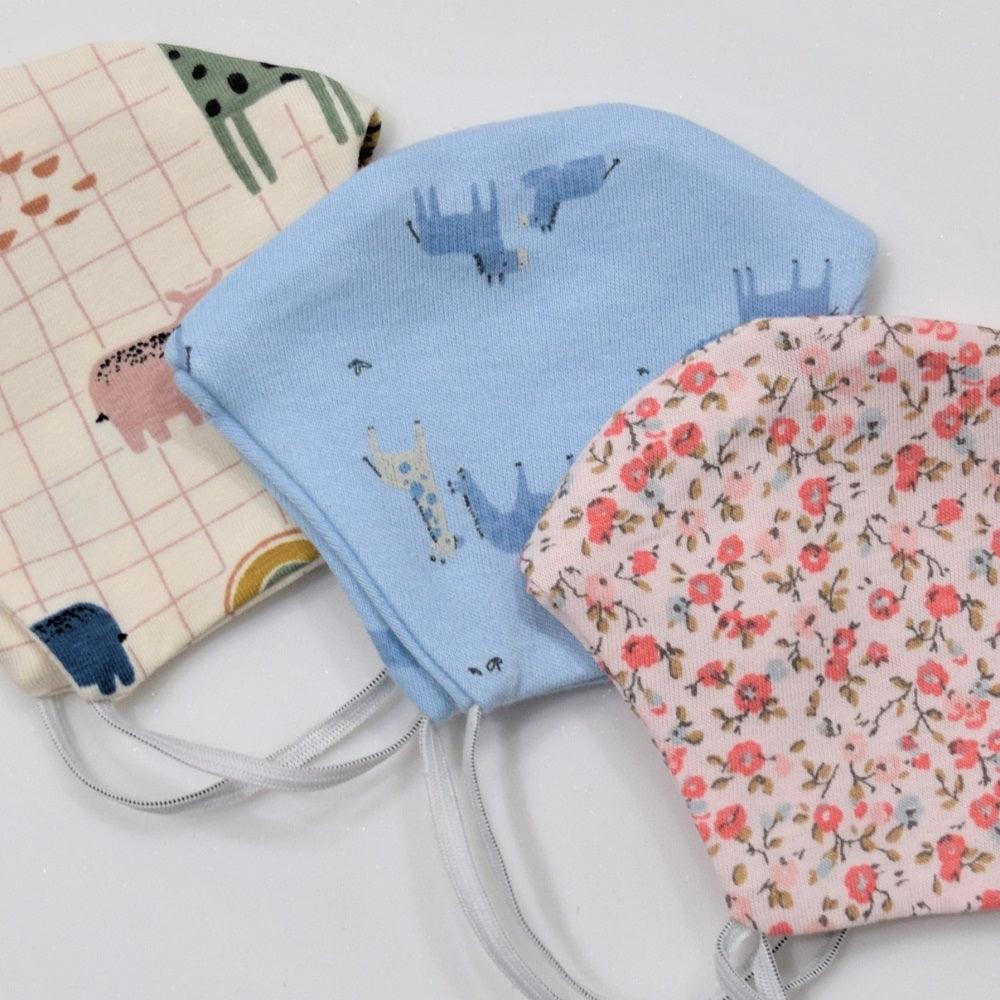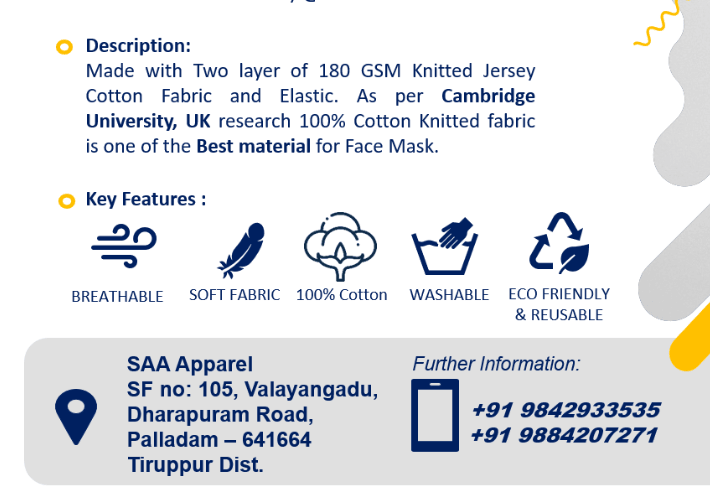 Kids Printed 2 layered Face Mask with Elastic Pack of 3
With JusCubs, you're guaranteed to have a blast while keeping your little one safe and healthy! Our face masks are perfect for fun-filled days out, and are made with a fun and playful design that will keep your child entertained and safe at the same time. Made from durable fabric, these masks provide protection from harmful environmental factors while keeping your child's eyes bright and sparkling. Plus, our elastic packs make it easy to keep them handy and organised. So, whether you're going on a picnic or going to a park, make sure to pack our face masks with you!
JusCubs Double Layered Kids Mask with Elastic is Made with Triple layer of 180 GSM Knitted Jersey Cotton Fabric and Elastic . As per Cambridge University, UK research 100% Cotton knitted fabric is one of the Best Materiel for Face Mask.